The lovely Natalie (great friend and brother's girlfriend) went on a trip for a little over a month with her two sisters and a friend to North and South India as well as Vietnam. I wish I could show you some of the photos she took because the sites looked absolutely breathtaking and culturally invigorating. 
Natalie brought back a variety of scarves for friends and family. I thought it was such a great gift idea and as a result, took some shots of Natalie posing wearing them all around her waist. Which do you prefer?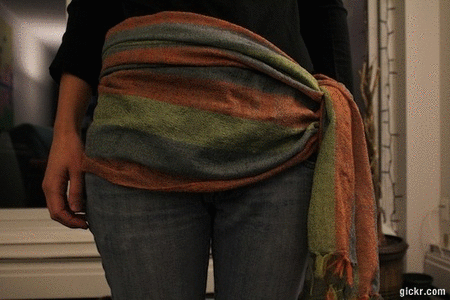 I chose this one because I loved the interesting weave technique. 
She brought back this awesome decoration too! 
I was very envious of this rad elephant print table cloth 
Check out these pants/romper? Haha 
What are other good gift ideas when travelling?